Miami DUI Defense Attorney
When stopped on a DUI infraction don't take long to contact Miami DUI attorney. Do not think of a drunk driving arrest as a simple mistake that you can handle yourself — pay your fine, maybe go to traffic court, deal with a short driver's license suspension and then move on with your life.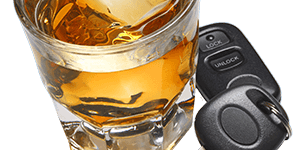 Miami DUI Attorney
A drunk driving arrest — even on a first offense — can have major consequences if you do not hire an experienced Miami DUI attorney to defend you and handle the driver's license suspension hearing. At the Law Office of Ramon de la Cabada, P.A., in Miami, Florida, our lead Miami DUI Attorney has over 27 years of experience and has handled hundreds of DUI cases throughout Florida, including Miami, and The Florida Keys. Mr. de la Cabada began his legal career as a prosecutor and now defends clients against DUI charges as a private criminal defense lawyer.
A Two Part DUI Defense for One Fee
Unlike some DUI defense law firms, we handle all aspects of the defense of your DUI charge for one fee.
It is critically important to understand that defense of a DUI charge has two parts:
Defense of the criminal DUI charge, either through a plea bargain or trial
Management of your driver's license suspension
We will aggressively defend you against the criminal charge and represent you in the administrative driver's license suspension proceeding.
Aggressive Defense of DUI Charges
We defend each misdemeanor or felony level client with an aggressive commitment to keeping your criminal record clean, your driver's license active and your insurance rates as low as possible. We strive to limit the impact of DUI charges on your future.
In our investigation of your case, we will question all aspects of your arrest, including field sobriety tests and breath, blood or urine tests administered. In some circumstances, it may be necessary to accept a plea bargain, but in every case we fight for dismissal of the charges or a not-guilty verdict at trial.
Urgent Calls Returned 24 Hours Daily ∙ Free Initial Consultations
At the Law Office of Ramon de la Cabada, P.A., we believe in early intervention. The sooner you get an attorney involved in your DUI defense, the better we can assist you.
To contact a Miami DUI Attorney today call (305) 443-7100.